---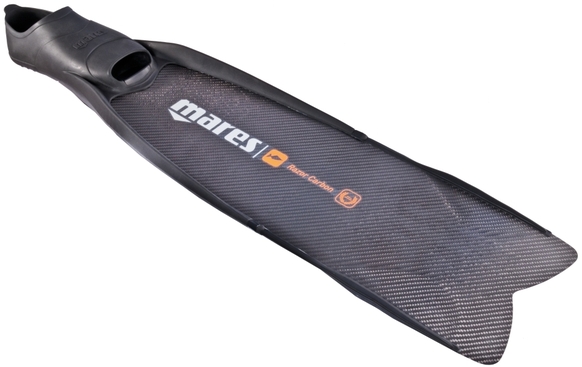 Razor Carbon*
A new manufacturing process with continuous vacuum allows for complete control over production of the blade, eliminating excess epoxy resin, ensuring consistent quality for complete reliability. The precise shape of the pre impregnated 3K carbon skins, utilize different weaves and different basis weights depending on the flex point, transforming the Razor Carbon into a variable thrust fin. Razor Carbon's versatility and exceptional performance, both on the surface and at depth will satisfy the most demanding freedivers and spearfishermen.
A quick, narrow leg action allows the diver to capitalize fully on the elasticity of the fin tip, especially during extended finning on the surface.
When ascending through the water, the entire blade delivers its maximum potential as the angle of the finning action increases.
Razor Carbon bag included.

---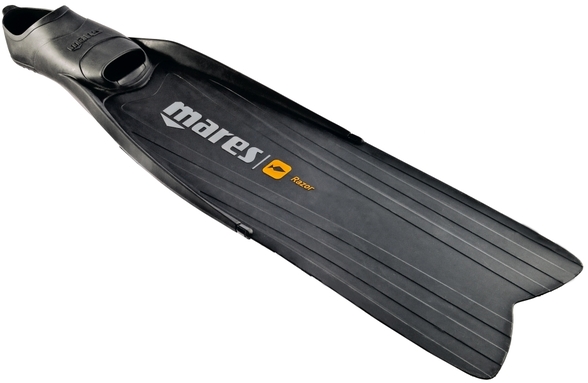 Razor Pro
The innovative Razor fins deliver the best performance among all technopolymer fins currently on the market. They are a benchmark for the most demanding freedivers and spearfishermen.


---

Concorde
The ideal choice for shallow to mid depth diving.
New techno polymer blade and high-performance parabolix flexion.
Over molded foot pocket and tapered lateral rips for progressive blade flex.
New tip profile to prevent slipping from side to side while kicking.


---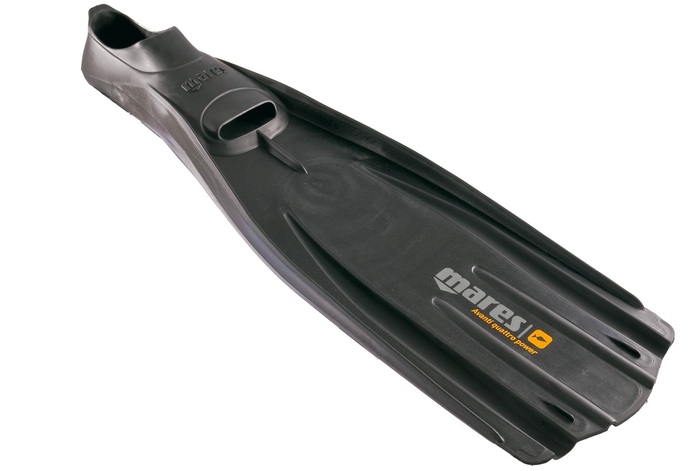 Avanti Quattro Power
Historic product using the four-channel Mares patent. The deformation achieved when the blade is optimally channeled creates a significant flow of water and increases thrust. The rubber-reinforced lateral ribs improve the blade's elastic recovery. The anatomical foot pocket, with a very soft and comfortable reinforced heel, won't cause fatigue when used for long periods. Ideal for divers who want a shorter fin that is still powerful and reliable over time.


*Check for availability